Your brand is not typical and Womenkind is not a typical branding firm.
We're a bespoke team of skilled brand strategists, content creation specialists, innovators, and graphic designers with broad experience from global brands to non-profits to startups.
An integrated team of skilled brand strategists and creative services
At Womenkind, we research tirelessly, unearth original insights and transform our discoveries into effective campaigns that connect brands directly to its ideal customers: women consumers.
Marketing to women expertise
Womenkind is an award-winning, women-owned, independent brand marketing agency with an expertise in marketing to women, a passion for female founders, a respect for women consumers, and an obsession for generating impactful ideas that drive brand growth.
We're not just about branding, we're about big ideas. As organizers of TedXColumbusCircle, Womenkind brought together a massive...
read more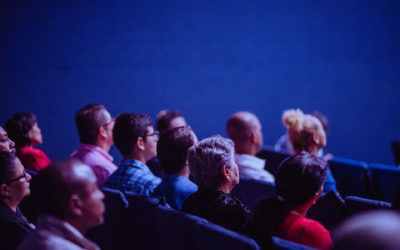 When the Direct to Consumer Wine Symposium invited Womenkind's president, Kristi Faulkner, to California's wine country to speak...
read more
Cynthia Weinman
"I am not exaggerating when I say I am a rock star at Parfums de Coeur for having introduced them to Womenkind – both the CEO of PDC and their primary investors Yellow Wood Partners are completely in love with this agency."
Cynthia Weinman
Ph.D., Principal • Weinman Schnee Morais Inc.
Linda Descano
"Our experience confirms my initial impressions. Womenkind truly understands what motivates women and how to talk to them in a candid and uniquely female voice."
Linda Descano, CFA®
President and Chief Operating Officer • Women & Co. | Citibank
Megan Bassetti
"Womenkind is an exceptional partner for JeNu Bioscience. They provide us with very strong branding, and an aesthetic that flawlessly matches our vision for the product and the future of JeNu Bioscience."
Megan Bassetti

VP of Marketing • JeNu BioScience, Inc.
Lisbeth McNabb
"I believe the growth and momentum we are seeing is intertwined with the value of having Womenkind at our table and their work in front of 
our consumers."
Lisbeth McNabb
CEO • w2wlink
Deidre Williams
"Womenkind played a key role in the success of the Dr Teal's Brand Portfolio. Womenkind contributed to the business on multiple levels with strategic insight, brand positioning and creative ideas that ultimately led to the development and execution of a very successful ad campaign. Sandy and Kristi have been true partners and also a pleasure to work with."
Deidre Williams
Director of Marketing • PDC Brands
Denise Karkos
"Womenkind came highly recommended to TD Ameritrade, and in our very first meeting I understood why."
Denise Karkos
Chief Marketing Officer • TD Ameritrade
Dawn McAvoy
"I have been nothing short of thrilled with our partnership. Womenkind has demonstrated that they are a team of smart, creative and experienced professionals that have the ability to both conceive and deliver creative solutions. Their insight into how to reach women is authentic and holistic."
Dawn McAvoy
Director of Marketing • Women & Co. | Citibank
Vishwas
"I always feel like the team at Womenkind is an extension of my brand team. They are not only excellent creative folks, but also true partners in my business who understand the brand's strengths, challenges and opportunities."
Vishwas
Senior Brand Manager • Post Foods